A8 - 1/4'' Pin Arm
Regular price

Sale price

$3.50

Unit price

per
Share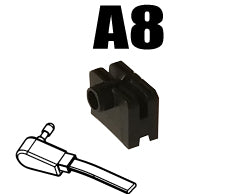 The ThermalBlade Difference
Features

• Silicone Blades (Easily Replaceable)
• 1 Time Install - low cost to maintain
• Thermostatically Controlled
• Aerodynamic Spoiler Reduces Lift
• High Quality Silicone Compound
• Ensures Greater Visibility
• Heats up at or below 4 degrees C

Benefits

• All Season Performance
• Cost & Time Savings
• Auto Activated Heating Element
• Reduces annoying chattering
• Activated Silicone-Coating Action
• Increases Productivity
• Eliminates Ice & Snow Build up

Our blade

• Replaceable and removable silicone squeegee.
• Low profile beam frame with Aerodynamic Spoiler Reduces Lift.
• Heating element that resides inside the squeegee.
• Thermostat control that heats when freezing conditions exist.
• Activated Silicone-Coating Action.
• Revolutionary Beading Action.
• Highest Quality Silicone Rubber Compound.
• All Season Performance.
• Ultimate Visibility in all weather.
World's Best Heated Wipers
Introducing Generation 3 of our revolutionary ThermalBlade heated windshield wiper. The coils inside the squeegee heat the wiper and prevent the accumulation of dangerous and inconvenient ice on your windshield.
The GEN-3 heated squeegee is replaceable with an unheated module for summer use.

The GEN-3 blade will be sold as a set of two blades which will come with our patented Electronic Control Module (ECM), which will determine when to turn on the heat and how much heat to apply. The ECM is mounted under the hood of the vehicle, truck or equipment, and can be wired directly to the battery. two wires will go to each of the blades, and 2 wires will be routed to the front of the vehicle and mounted right behind the grill for reading the outside temperature.
The Heated ThermalBlade Kit includes all tools necessary for installation, as well as an intuitive and easy-to-use instruction manual.
The Smart Wiper Technology makes troubleshooting easy for everyone and works on both the 12-volt and 24-volt systems.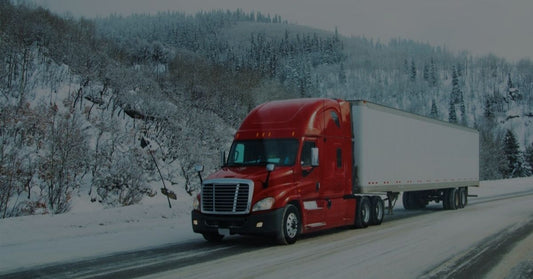 Need to Equip your Vehicule Fleet?
Get a custom quote today to save on your high-quality heated wipers today!
Get a quote